FinalLevel
FinalLevel is a game company that makes cool games. Stay tuned for more info on our upcoming offerings.
Who?
FinalLevel started over thirty years ago as a collaboration between Michael Simon and Jay Payne (designer of House of Pounce by Stupid Puppy Games). After a "brief" hiatus, Final Level is back with many new games to come!
Kaiju Catz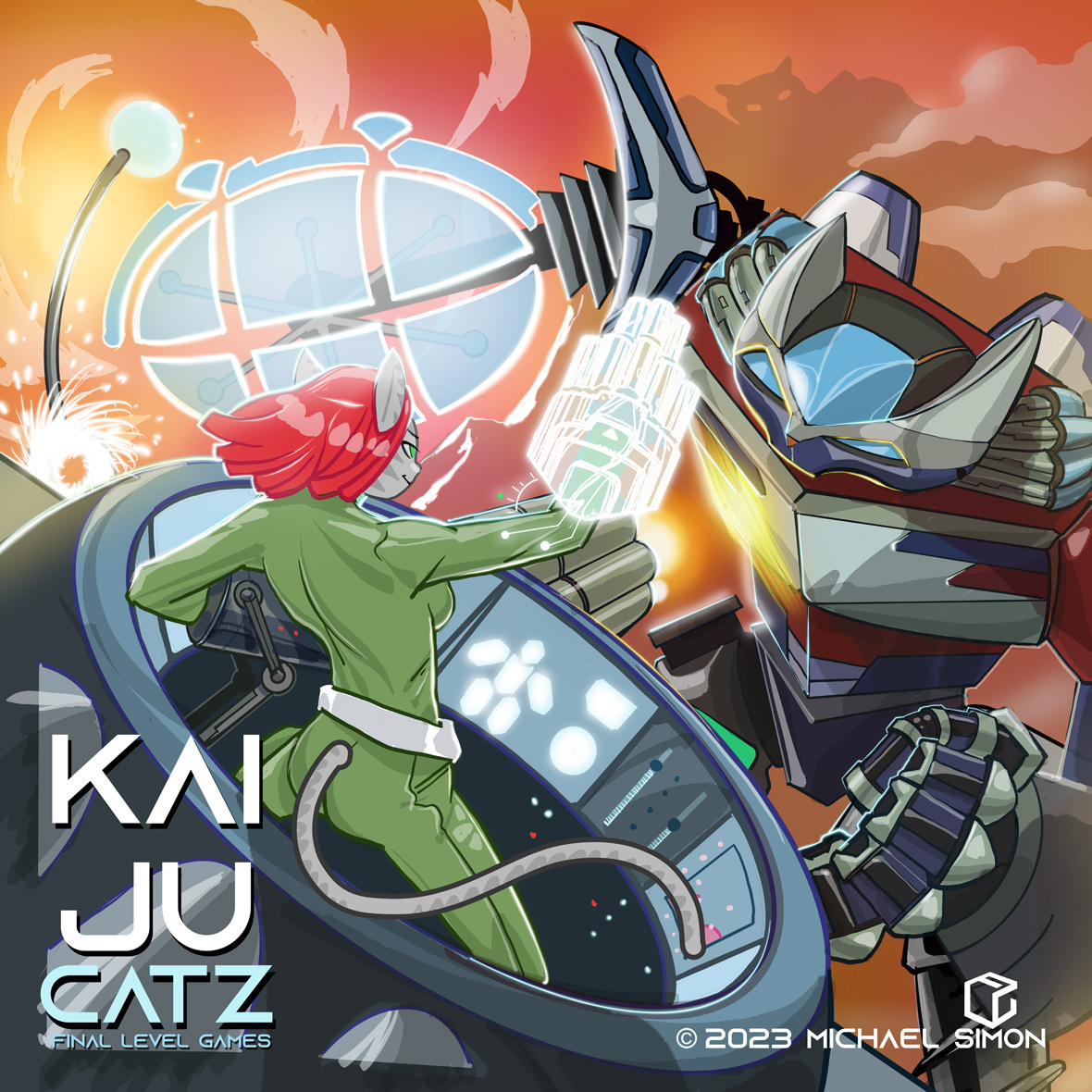 Final Level is proud to announce Kaiju Catz: Meow Meow Kaiju Fight, a new tabletop tile based game. Watch this page for information about our Kickstarter!